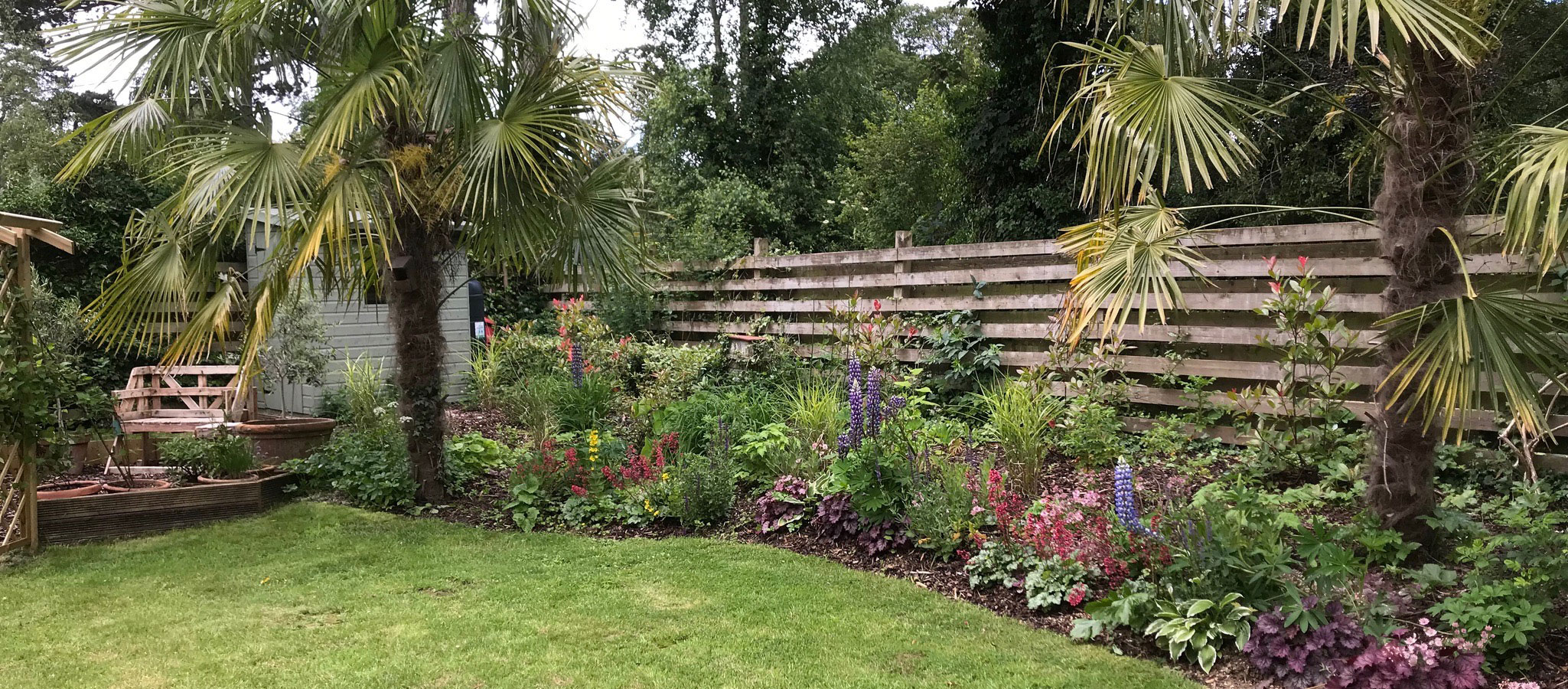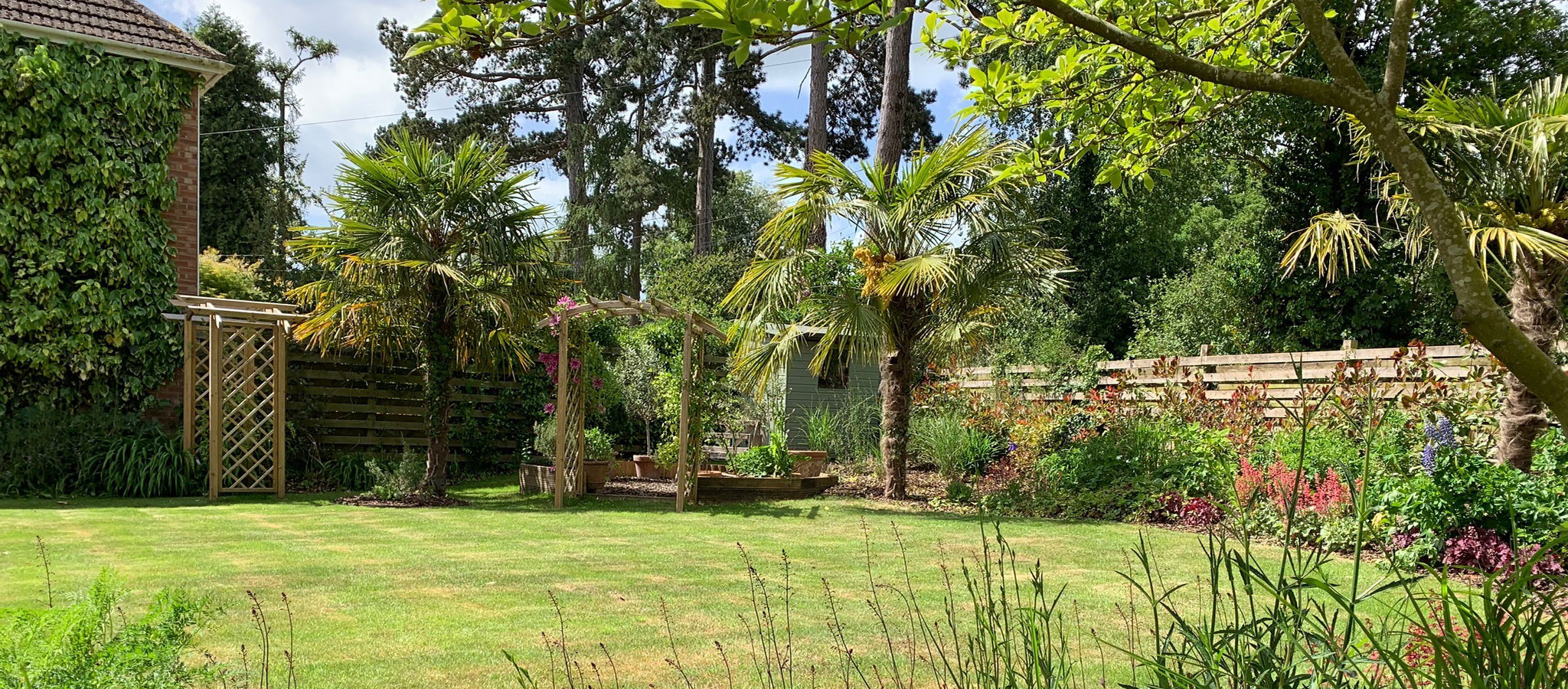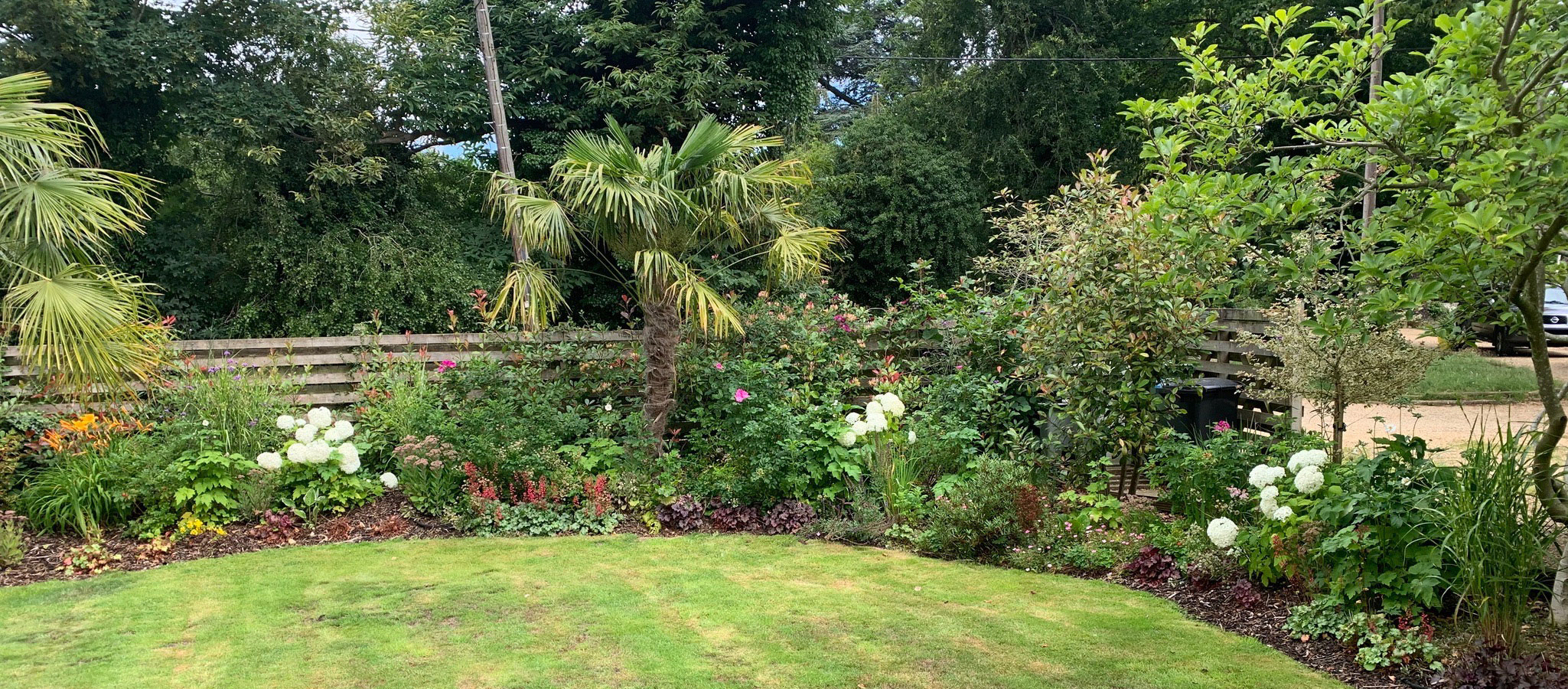 This "upgraded" front garden is designed to be a source of rest, inspiration and colour, through :
Using the existing circular lawn to create an arena of colour;
Extending the circle theme to introduce other areas of interest: "A Pot Arena" and "A Palm Island"!
Introduce interest and a "come hither" feeling through the use of two pergola structures;
Maintaining year round interest through appropriate plant selection;
Maintaining a sense of calm through using the white, blue and purple colour spectrum for flowers;
Ensuring that the screen from the road is maintained through evergreen shrubs (rather than trees)
Adding a couple of additional small trees on the border with the drive while opening the garden up for glimpses through the vegetation;
Using plants through all the range of species to provide interest, colour, movement and yet unity around the garden.
This upgrade of your front garden will provide a constant arena of interest, colour and relaxation for whenever you glimpse it from the house, come out and sit on the decking, or walk around it. Its role is to provide you with a peaceful, private, relaxing space for you to enjoy!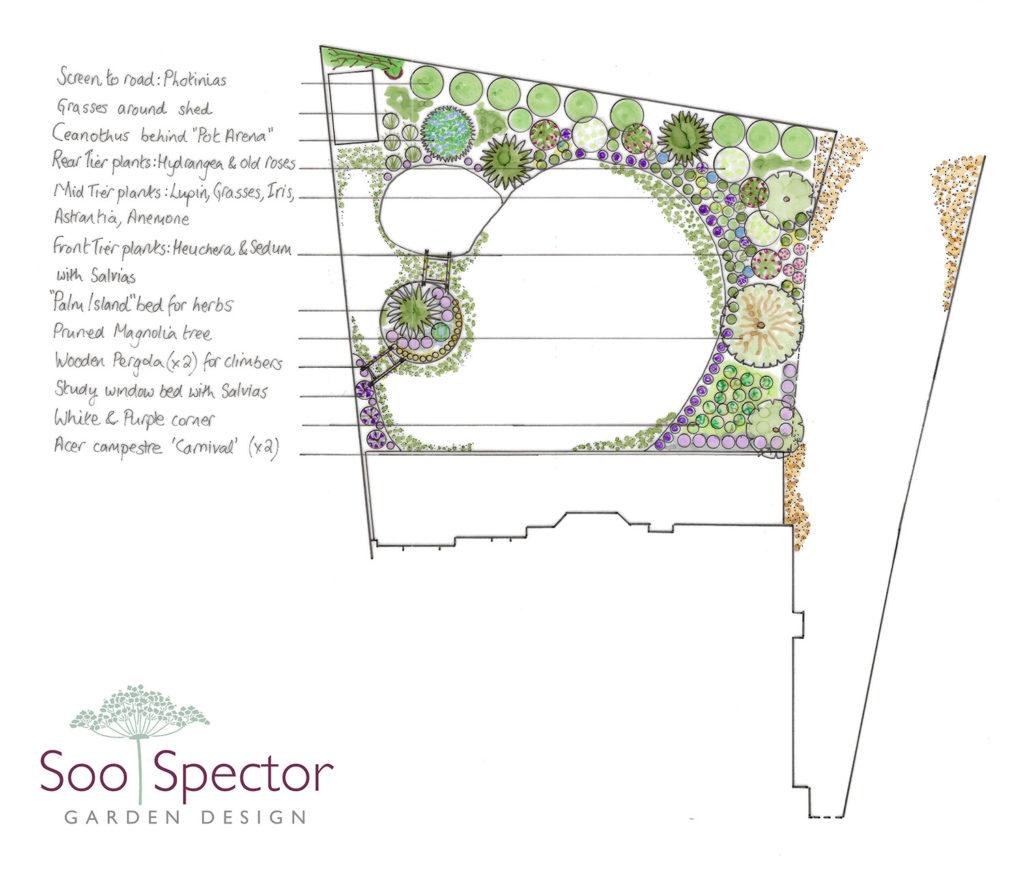 Front Garden Transformation