I have always been a gardener, learning at a young age from my grandfather and parents. It was their love, knowledge and experience which inspired me to dig and weed and rejoice in the plants which grew as a result. A love of gardening and nature which I hope to bring to your own courtyard, bed and lawn. I find any garden can be a source of joy, comfort and wonder which anyone can share.
My life as a gardener in Rutland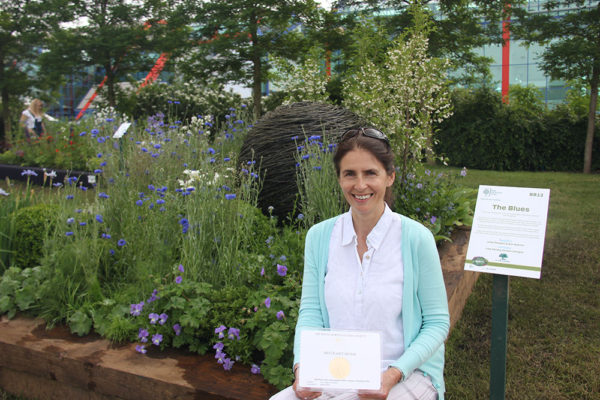 After working in the financial services sector for 30 years, and enthusiastically plotting my own garden each weekend, I undertook horticulture and garden design training at the renowned Brooksby College in Leicestershire, under the tutorlage of Paul Green, and Emma Scarborough.
My time with them brought me a Level 2 Royal Horticultural Society (RHS) Principles in Horticulture, and an Edexcel Btec Level 3 Certificate in Horticulture (Garden Design).
Then, after completing my Brooksby training, I applied to build a small garden for the BBC Gardeners World Live show in 2014. Our team were accepted in the "Beautiful Borders" category, where we proudly won an RHS Silver Gilt medal (missing a Gold Medal by one mark!!).
That experience confirmed something I'd known for a long time: gardening is a skill I can use to help others. I am so thrilled to be able to work in gardens and bring relaxation and enjoyment to my clients in the form of the garden they have imagined or dreamed of. It's an honour to work with clients, hearing their preferences and dislikes, how they want to be able to use their garden space, and the atmosphere they want to create in it.
Knowing that your garden is a source of interest and enjoyment year round, not just the sunny summer months. When my clients walk in their garden I want it to be a pleasurable experience, watching the season's changes of differing colours and textures, catching the eye and interest on each occasion.
It is a pleasure to collaborate to achieve something unique and different every time. I would welcome working with you to upgrade or transform your garden.
Please get in touch and we can talk about your options.
Craftsman / Horticulturalists I work with:
Dean Tyers: Dynamic Planting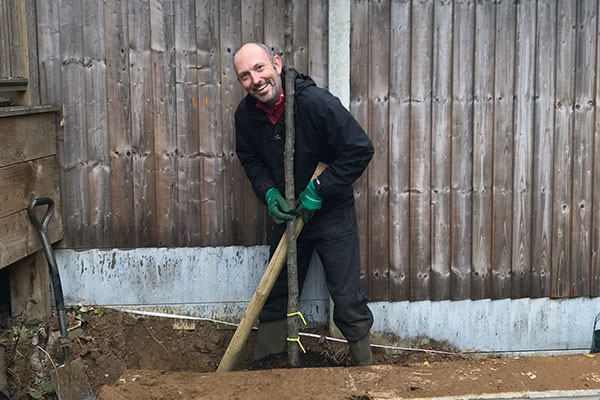 Dean has been working with Soo Spector Garden Design since 2012. He is the dynamic planter in the team, also "Mr Irrigation". Dean has now designed and installed several major irrigation systems into gardens for automatic plant hydration through efficient water usage during the dry months of the year.
Dean has all round garden knowledge and practical experience, having completed RHS Level 2 and Level 3 qualifications at Brooksby College. Always wearing a smile and a very positive mental attitude, Dean's hard work and know-how make a massive difference during the garden delivery phase of each project.
Dean is also a maestro with metal. Check out some of his work on Instagram at @TheRutlandForge
Mick Hammond: Joiner and up-cycler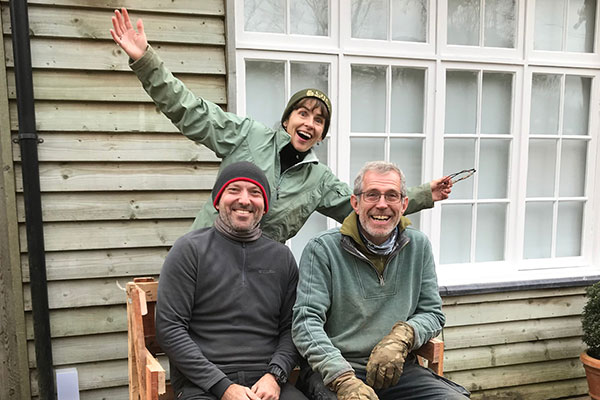 Mick has joined the team after a career as an RAF Flight engineer. This means he can accomplish anything with his hands - particularly wood. Mick's joinery skills are second to none. Mick has also completed horticulture and arborialist training to enable his skills to be used when taming a garden to achieve the desired design effects with the tree and shrub elements in the garden.
Mick also excels at "the finishing touches" in a garden delivery to make sure all possible improvements have been made in a cost efficient manner. He is also brilliant at up-cycling any artifacts to bring them back into use and contribute to the overall "look and feel" of the finished garden. Some of his creations can be seen at @michael.hammond.gardening.
Colin Rutherford: Precision Digger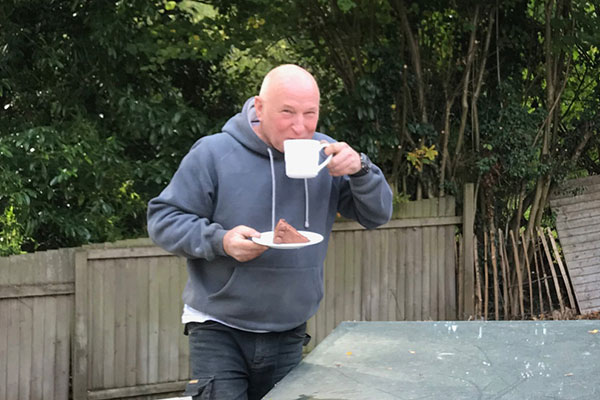 Mr Digger Man! And all round landscaping expert, Where a landscaping project requires a lot of machinery to move soil, accomplish complex slope management techniques, or drain heavy clay soils on a large scale, Colin is the team member we call upon. He is also brilliant at landscaping with wood or stone to achieve the agreed design.
Another member of the team with an eye for detail - Colin keeps us all on our toes - 1mm out of line is not good enough!! Very hard working and with years of experience, it is a real privilege to have Colin on the team.
Paul Forks: Rutland landscaper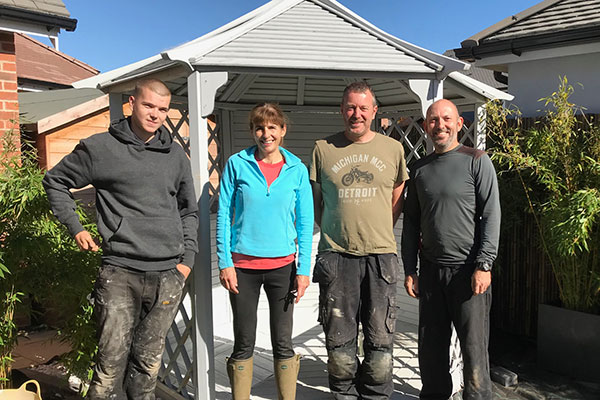 Paul is the number one landscaper in Rutland and east Leicestershire. Paul has made a successful career in delivering top quality hard landscapes of all shapes, sizes, and levels of complexity into my client's gardens. Two recent clients have marvelled at Paul's skills of stone laying and path building.
He has an eye for detail and is a stickler in having a tidy site and delivering top quality results on every job. Paul is often assisted with his nephew, Taylor Forks. Taylor has a real flair for painting and laying turf.
Morgan Electrical: Lighting Legends

Luke Butcher and his team of electricians at Morgan Electrics are heroes. There is nothing they cannot accomplish to deliver inspired lighting and electricity points to any point in a garden. The team work quickly and cleanly to ensure maximum value for money to the client, also ensuring that the garden build is not delayed with their work. Total professionals.
Rutland Home Improvements: Builders

Tom Pattenden and his team - Bob and Grant, supply building knowledge and plumbing skills when required in a complex garden build. Tom and his team are professional, efficient, cost effective and always timely in their delivery of garden build services to fit in with the overall schedule and client requirements.