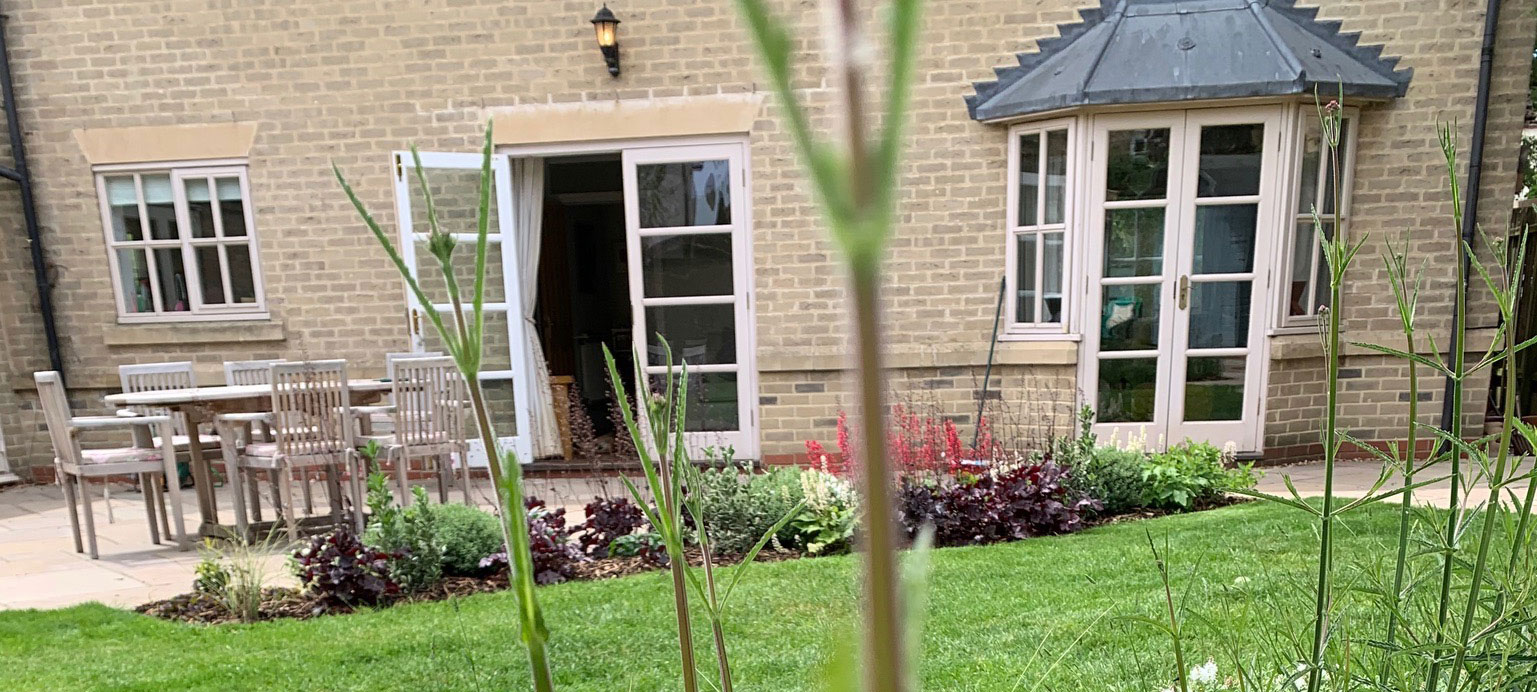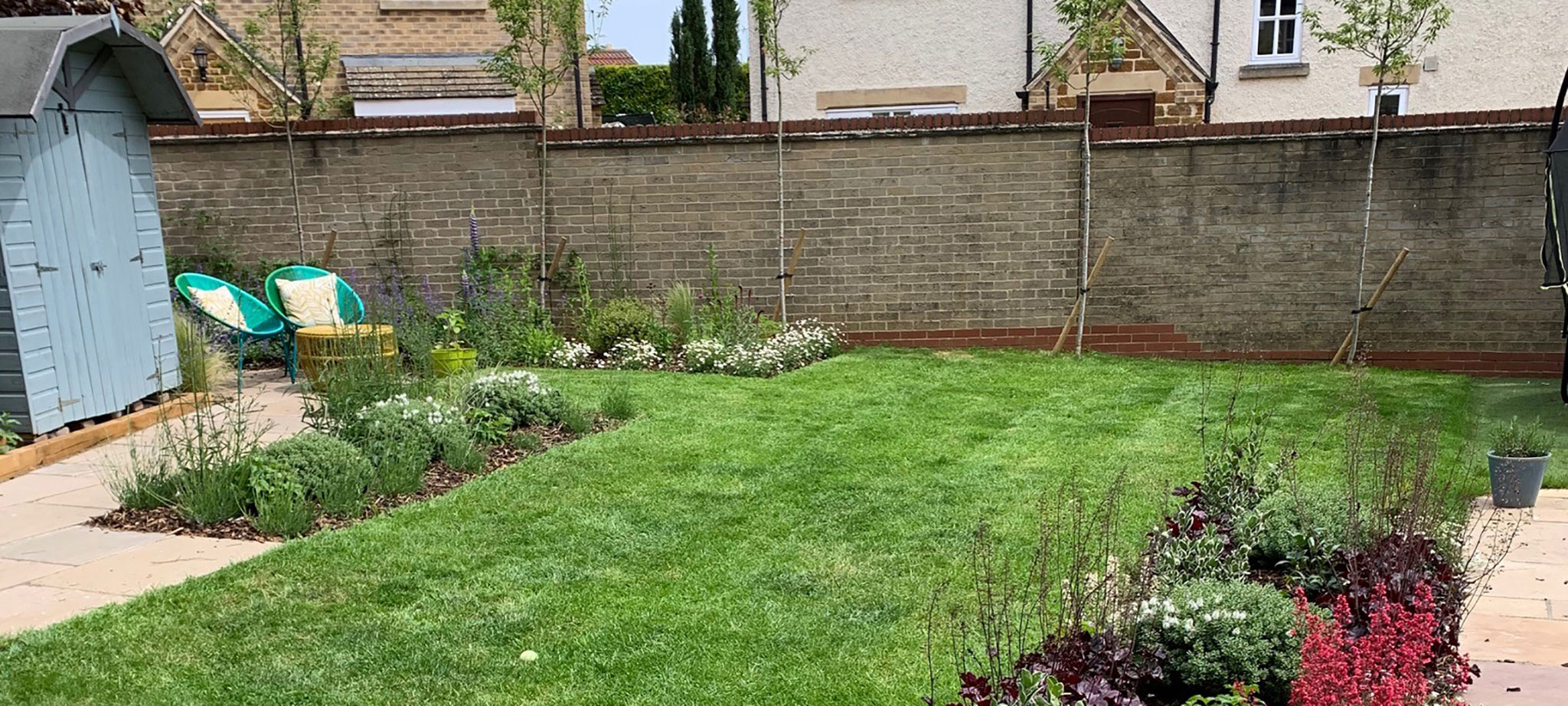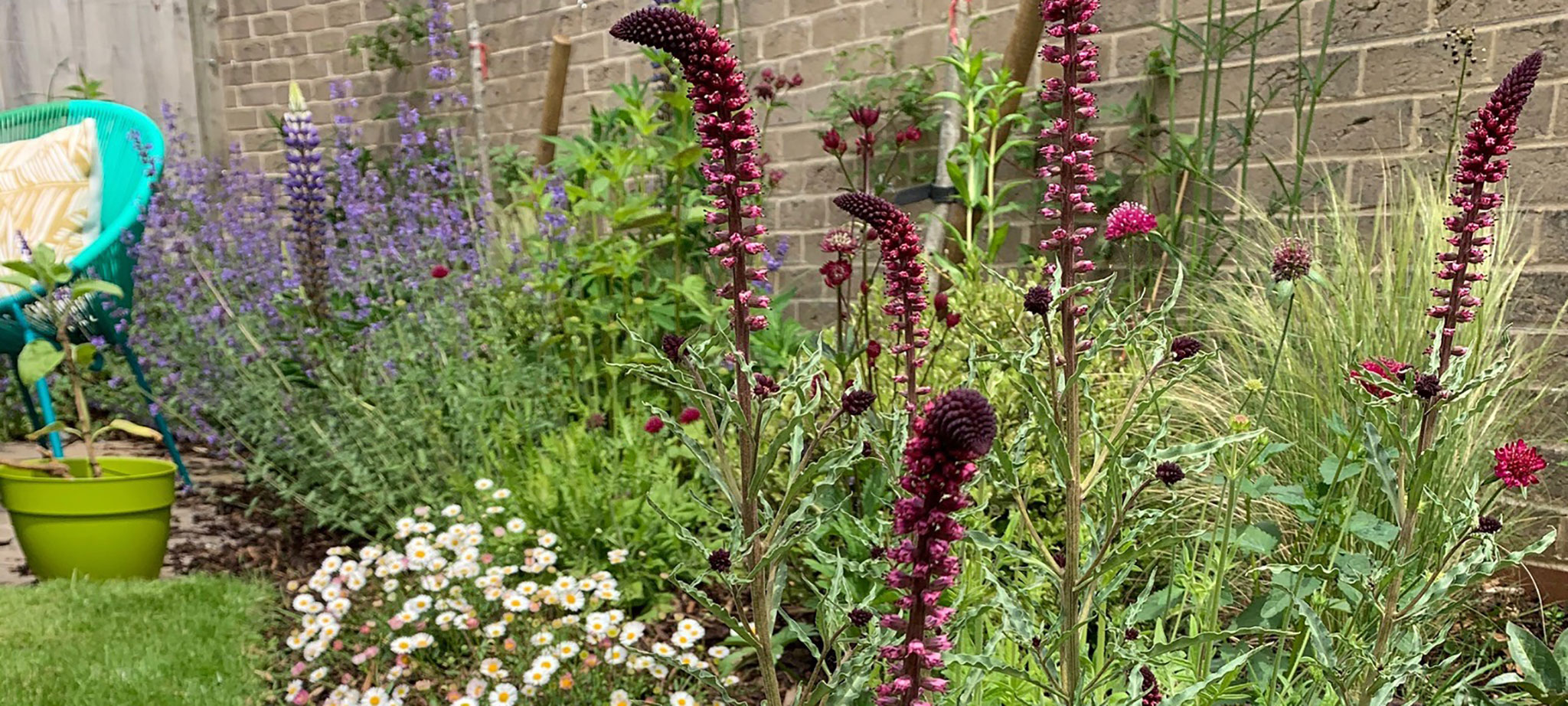 Transforming outdoor garden space into 'rooms'
We were commissioned to do this garden after the family had been living in their new home for 1 year - and wanted to invest in their outdoor space. It was very bland. Just lawn, a small concrete patio and a large trampoline dominating the lawn space.
The brief from the client was to give the property 2 or 3 new outdoor rooms, while also making access to their sheds much easier. As working parents, they required low maintenance planting giving 12 month colour, shape and texture, particularly in the winter months looking out from the kitchen-dining area.
We finished this garden just before lock-down in 2020. The client could not believe what a god-send the new outdoor space was. They lived out there during the spring and summer of 2020 - all family members having space to play, relax and have family fun. A great project to complete - leaving such satisfied clients to enjoy their new space.
Soo came to quote for possibly the most boring and neglected small garden in Rutland! We didn't think much could be done but Soo was so passionate and enthusiastic from the get go that we were sold!
3 types of ugly broken paving, grass and wall, have been transformed into the most perfect space for our family, better than we could have imagined or hoped for. Soo worked hard to keep costs down and was constantly vigilant throughout the project to make sure it stayed on budget. Any deviations needed were fully discussed and agreed before work was carried out. The team of contractors who work with Soo are 100% worth the investment, watching Paul cheerfully laying a patio in the snow, with care and attention given to each slab position was amazing to see. They were a wonderful team to have on site, friendly, reliable and highly skilled.
I can't explain the difference this garden has made to us as a family and the feel of our house. It saved my sanity over lockdown having a beautiful garden to sit in and for the kids to play. I love looking at everything blooming, even now in October there are new surprises coming into flower! It really is a joy, I even enjoy weeding it, not something I could ever have imagined happening! Thank you Soo 🙂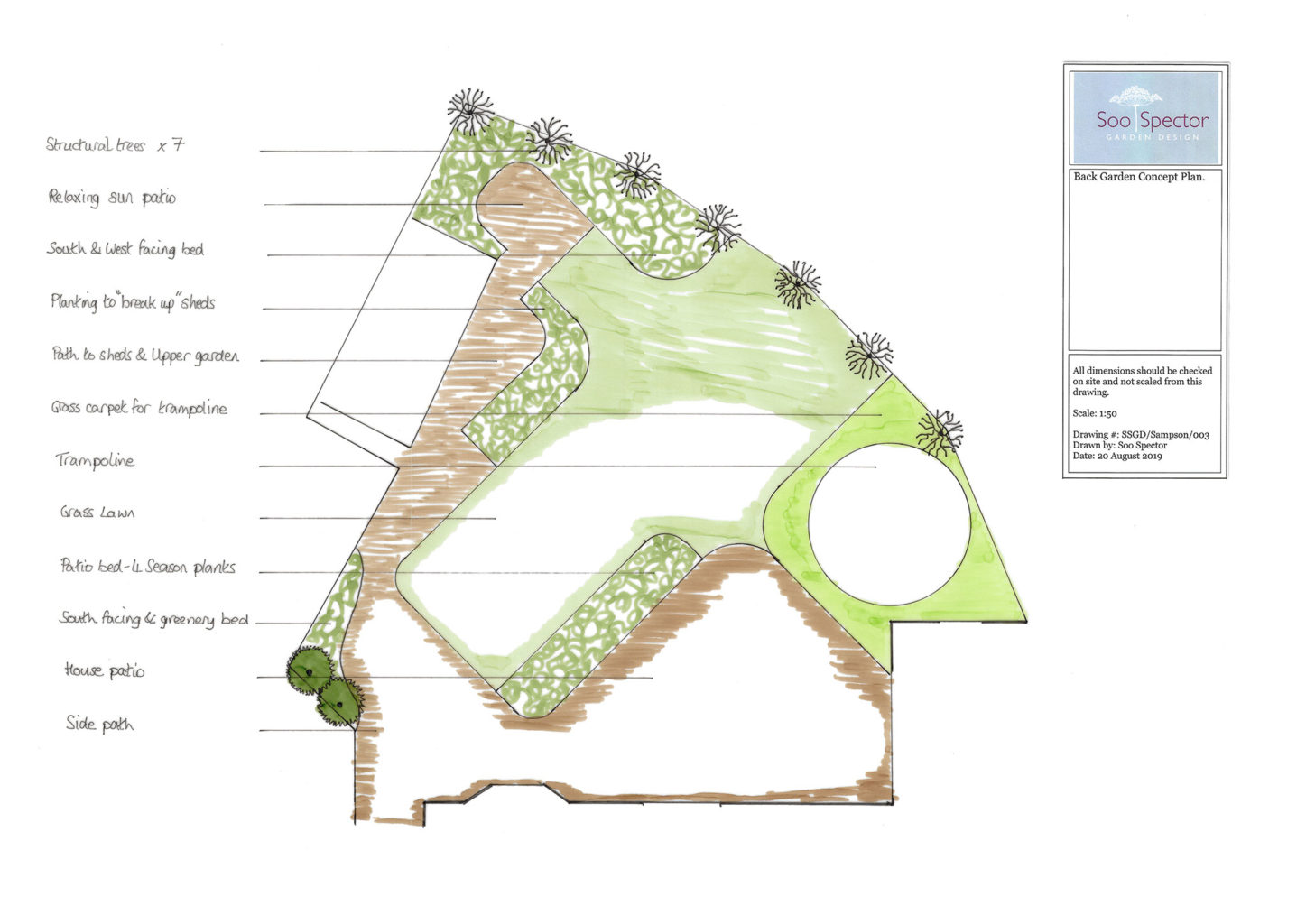 The perfect lockdown garden