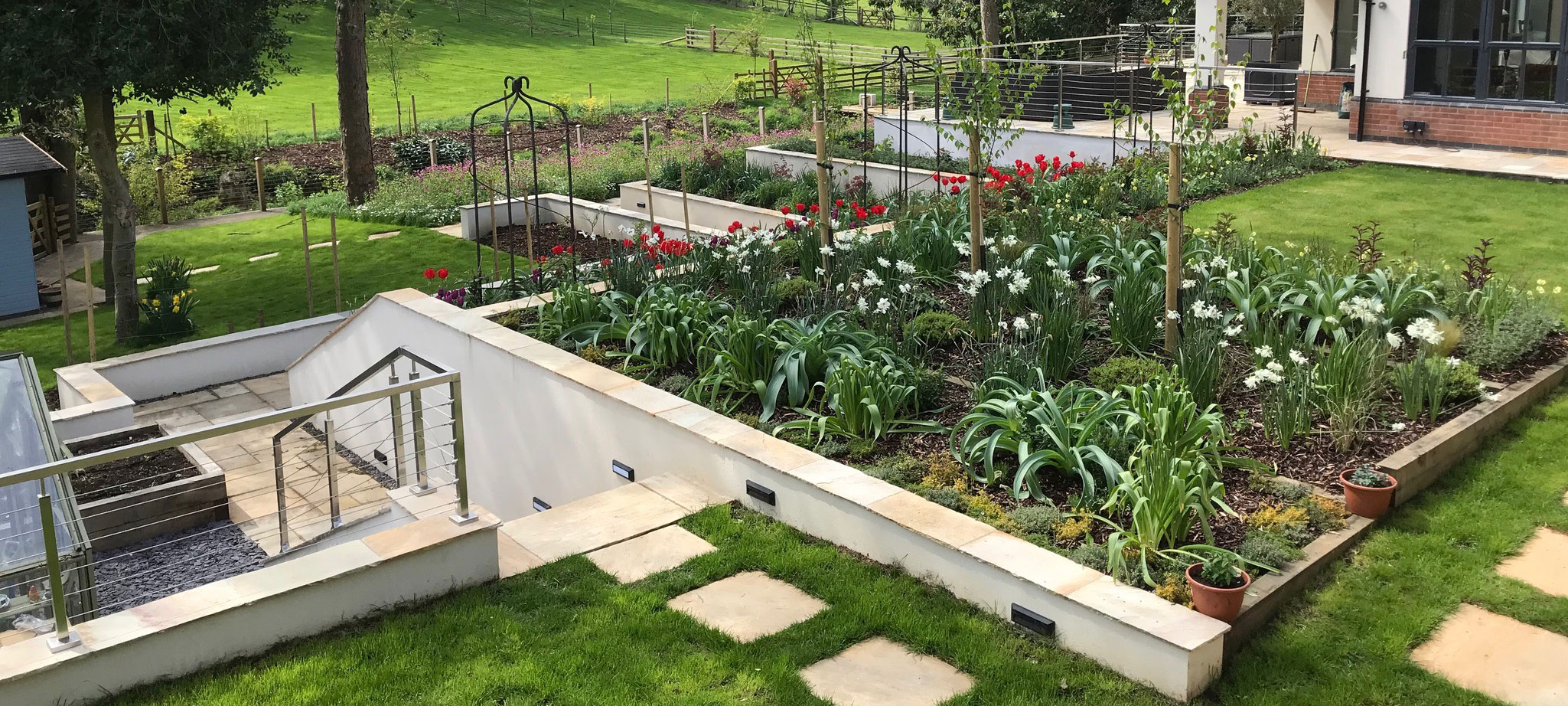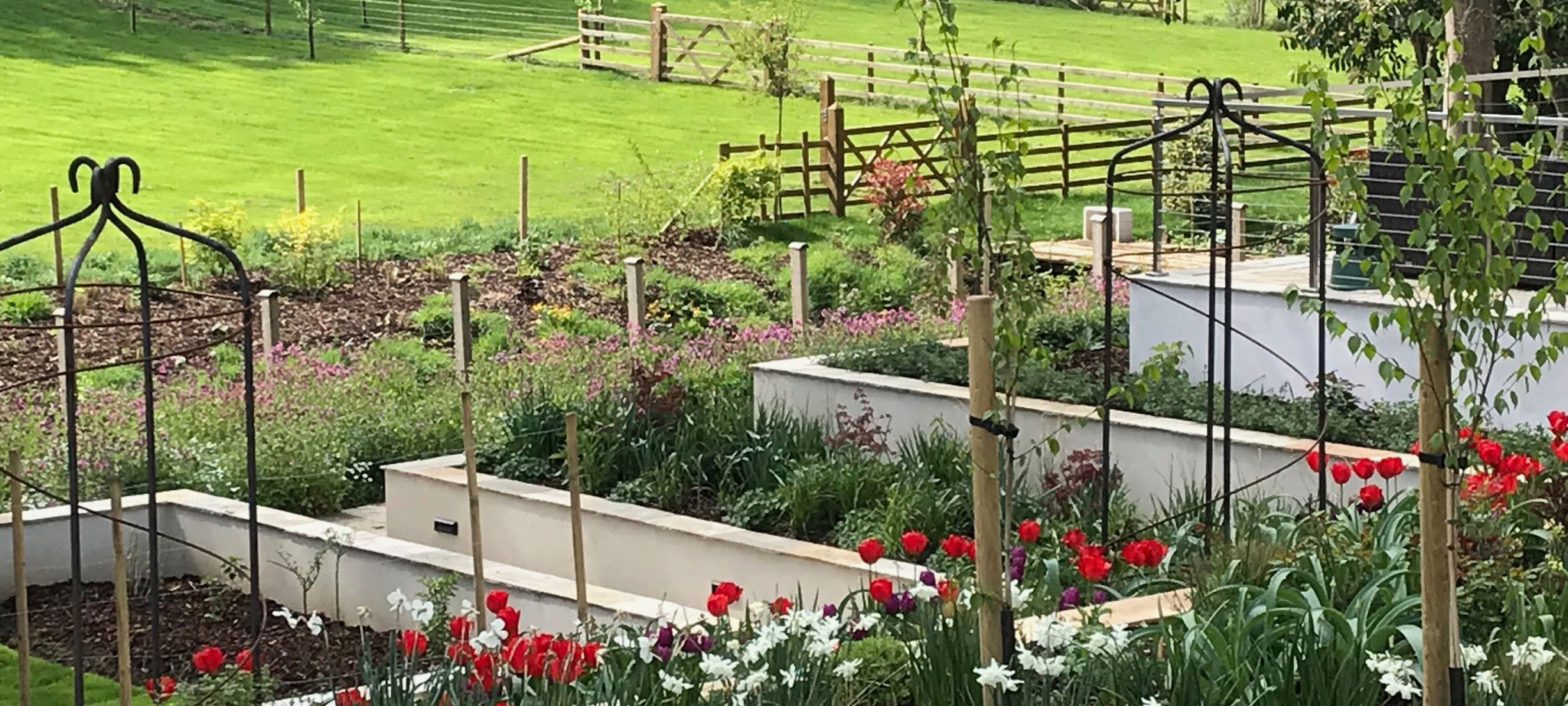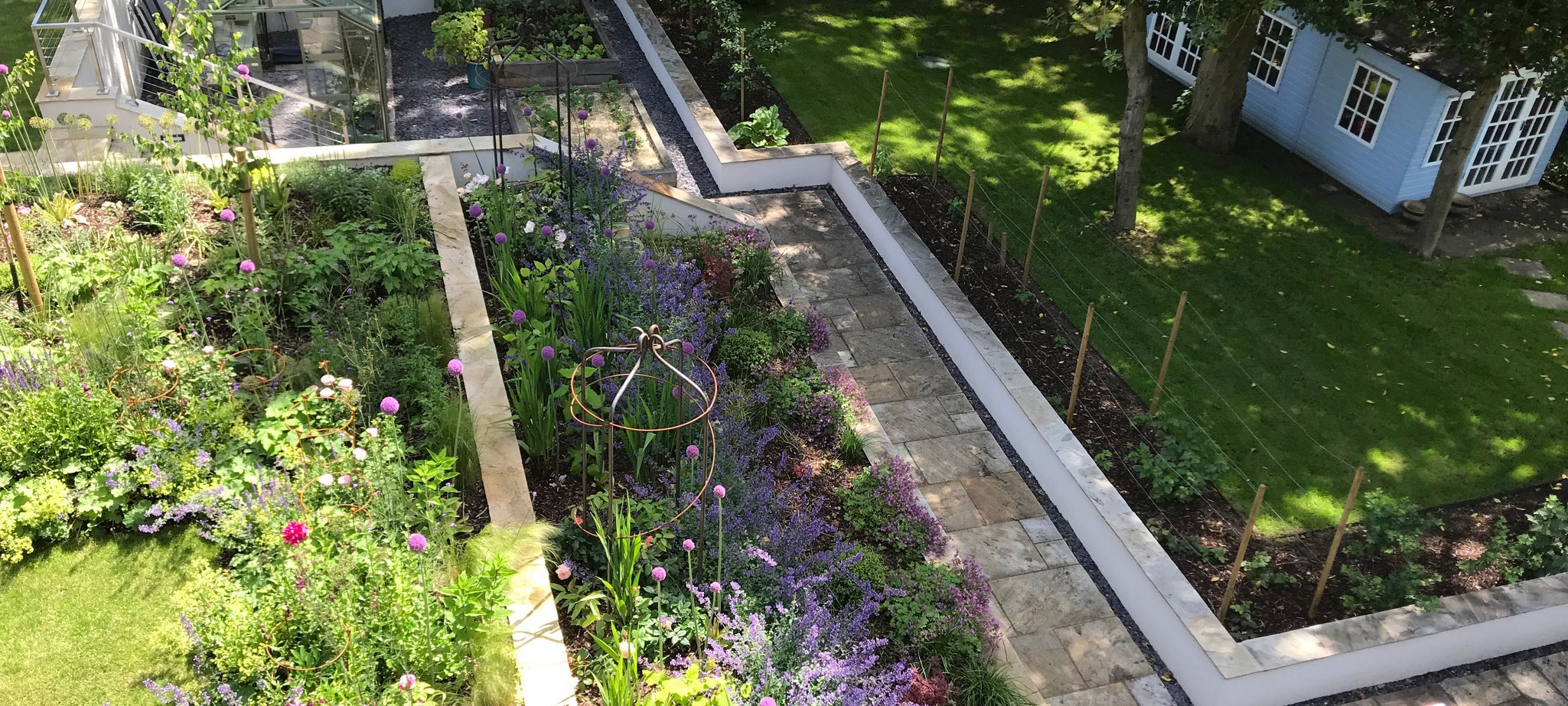 Large Multi Level Landscaped Garden
A garden with year round interest using plants that are bee friendly
The aim of this multi-level, multi-layered garden was to use plants that are bee friendly, yet provide year round interest. Encompassing a sloping hillside leading to the margins of a bubbling brook this space had so much potential, but an equal number of challenges!
The plants we chose for the upper level garden had to be low maintenance requiring little intervention or care and non-toxic, with no harmful berries or leaves for the children or pets. They needed to fit in with the trees and laurel bushes already established in the garden, and offer a sense of unity through the use of repetition (without being boring!!)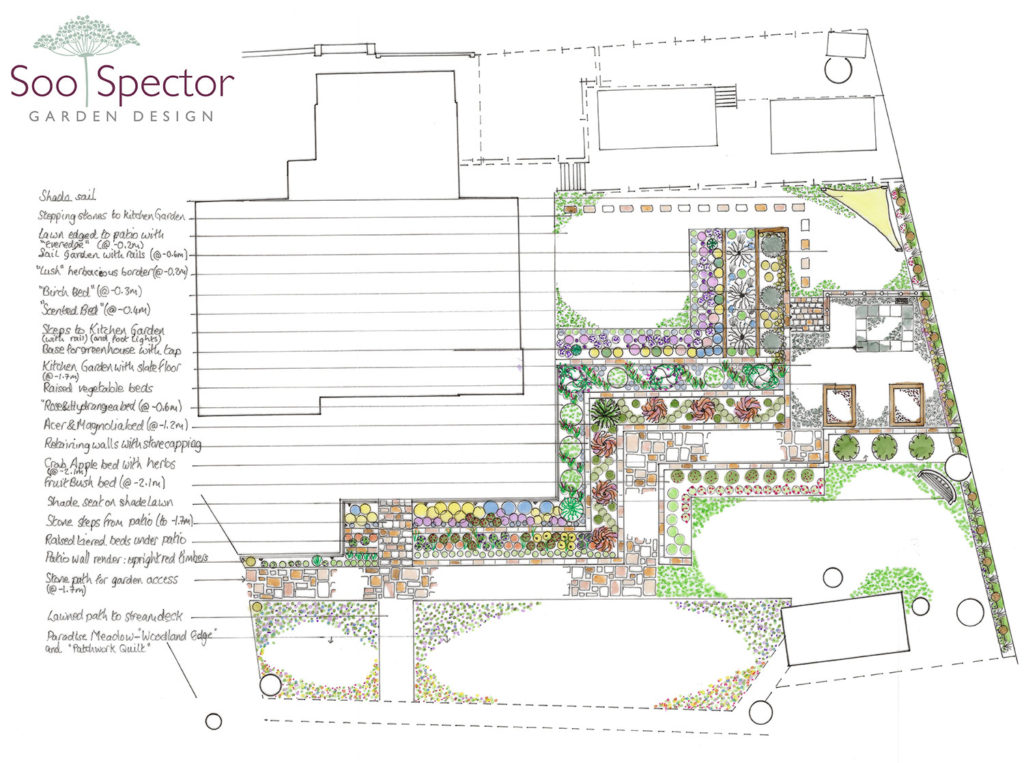 The challenge of this multi-level garden was to create permanent terraces for level planting beds, while producing a flow around the garden - which essentially wraps around the back and side of the house. Our clients are busy professionals who want lots of garden colour and structure yet with minimal maintenance requirement.
As a result we created three distinct areas - a set of terraces and paths interspersed with eye-catching colour and interest, a naturalistic flower meadow which complements and leads you to the captivating stream below and a field meadow dotted with trees and shrubs which transform with every season.
The plants we chose require only seasonal input (such as cutting back or dead-heading after flowering to provoke a "second flush").  The terraced flower beds are all naturally irrigated - taking water from a buried rain water collection tank - that is connected to the house gutter run-off.
The hard landscaping and path surfacing was chosen to allow our clients to walk all around the garden without getting their feet wet. To make this more enticing we used blue slate in the kitchen garden rather than gravel, and stepping stones across the lawns.
From high on the hillside, the main view from the house and patio is across the newly-created wild flower meadow to the stream garden and over to the field meadow on the far bank with spring blossom fruit trees and vivid Autumnal Acers.
Maintenance is minimal here, a thick layer of bark mulch inhibiting weeds while also retaining water for the plants and trees as they establish themselves. Along the boundary fence with a neighbour, pleached (entwined on a frame) hornbeam trees act as a screen throughout the year.