Garden design for non-gardeners
A fuss-free garden designed to be enjoyed!
The garden redesign brief was to give a busy couple who ran their own business from home an enticing, new outlook and relaxed outdoor environment. For five years they had looked out on a bare lawn to the paddock beyond. There was a small concrete barbecue area for hot summer days - otherwise the garden was unused.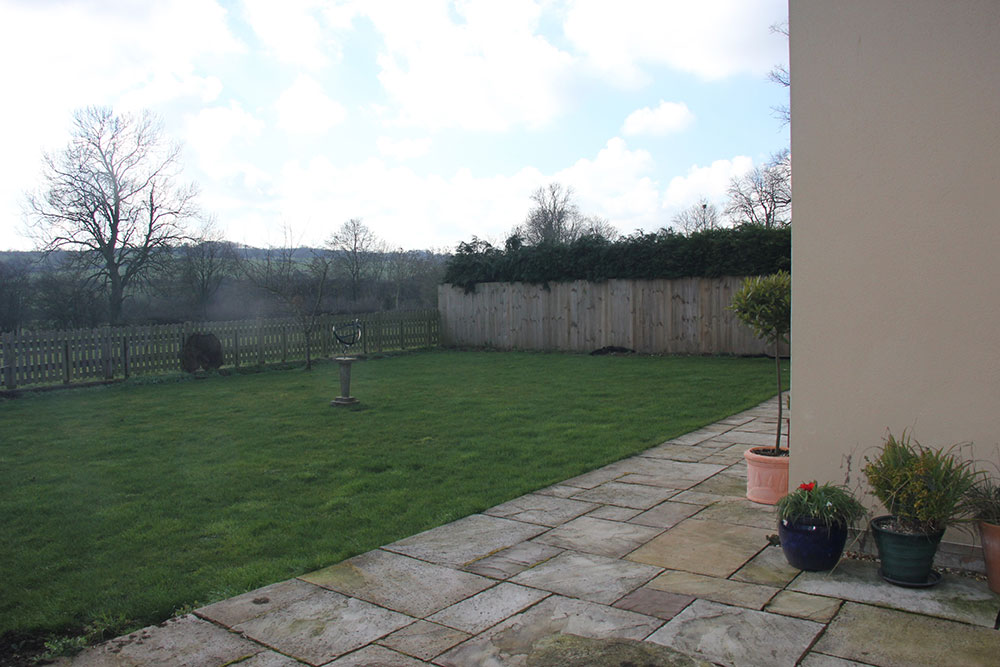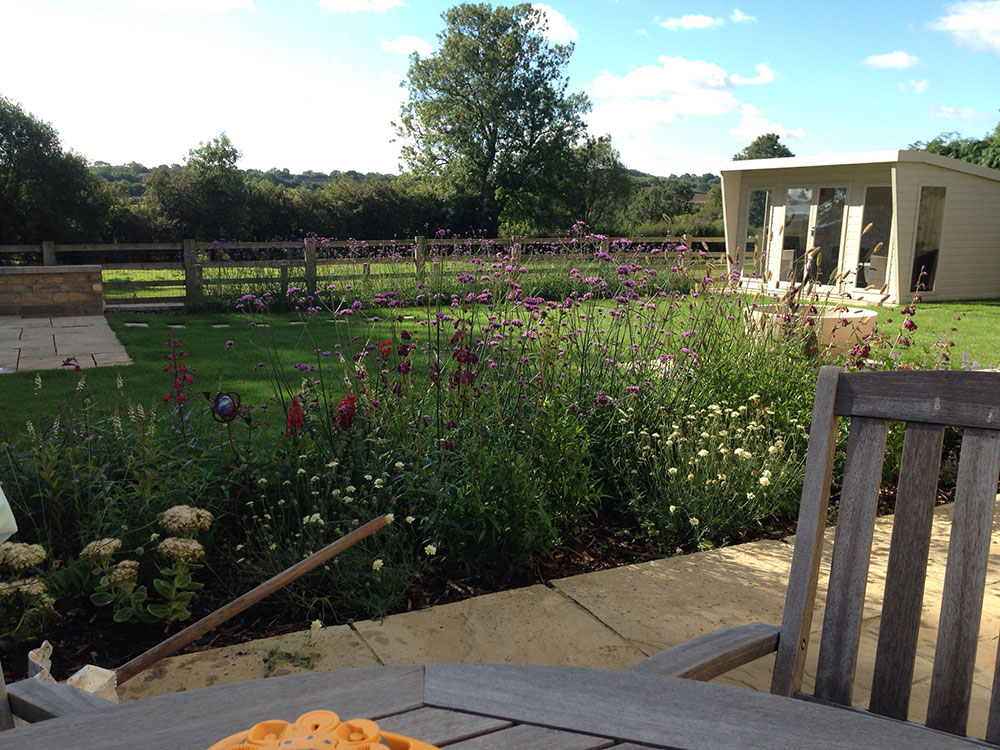 Garden redesign in practice
Simplicity and practicality was key for our non-gardening clients. An opportunity to feel connected with their surroundings but without the hassle of too much maintenance. We transformed the garden to deliver a place for relaxation, entertainment and interest - both when outdoors and viewed from the house. We introduced a trickling water feature, five separate seating areas with different aspects for sun/shade options, a summer house and a "feet dry" walk all around the garden. The couple were thrilled and as a result they started working from the garden, entertained more often and were able to eat and relax before and after work in the garden during the warmer months. Moreover the value of their property was markedly increased.