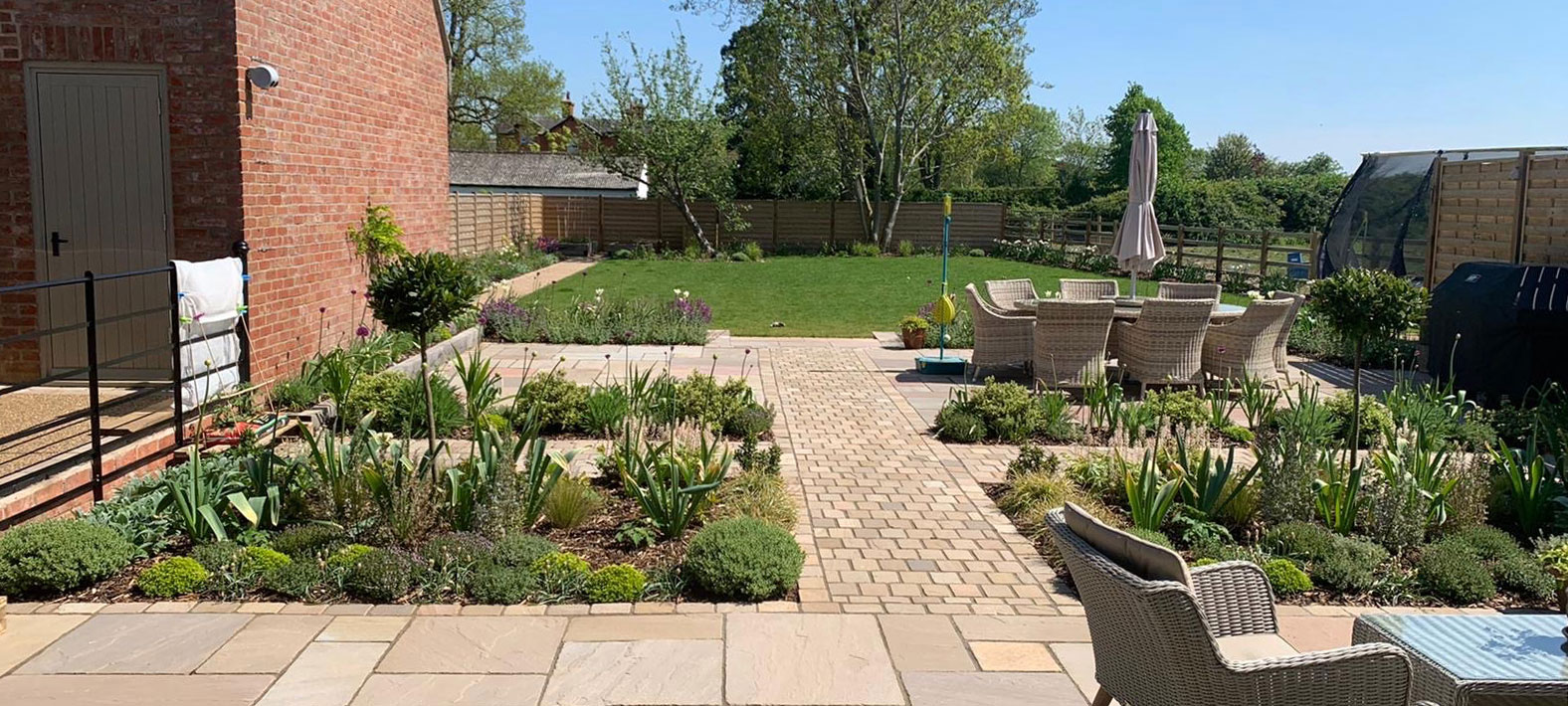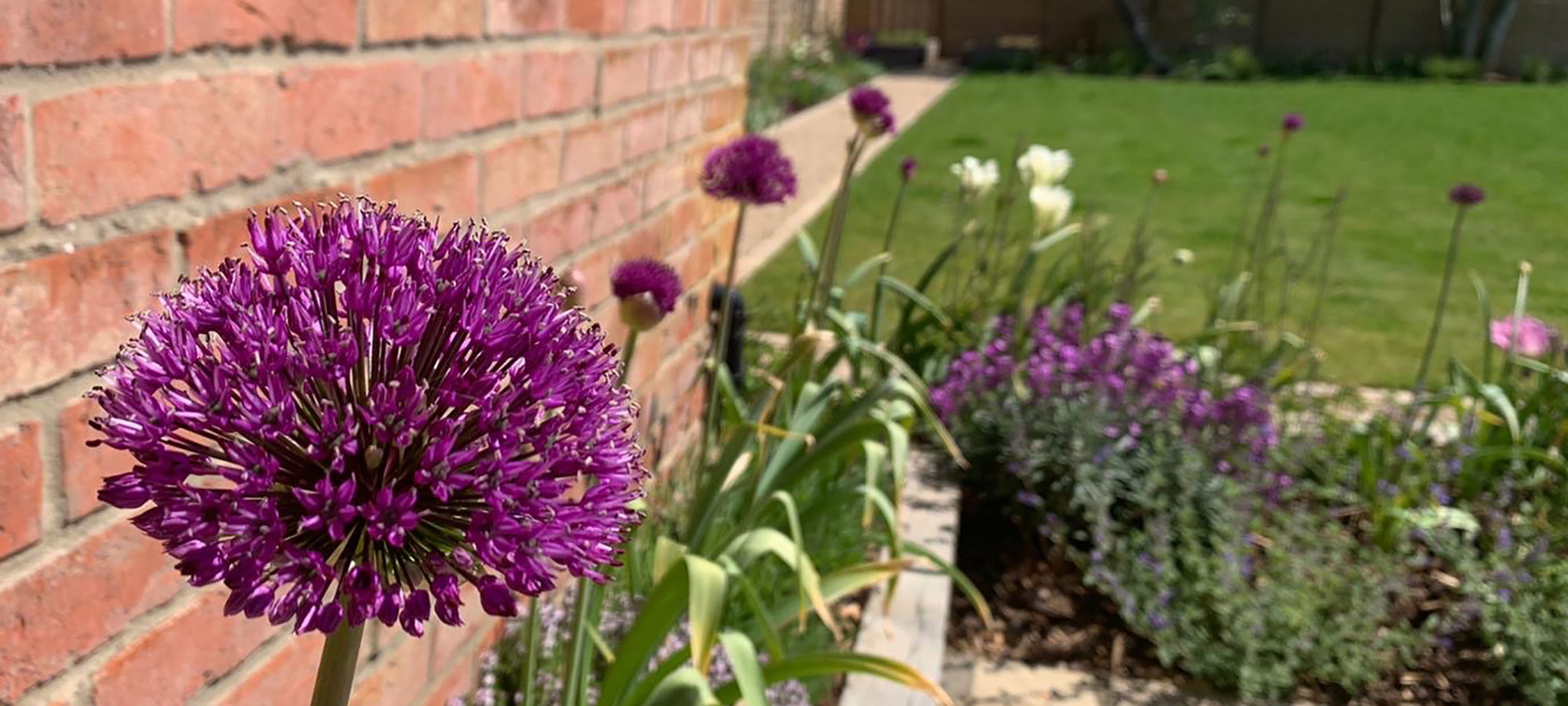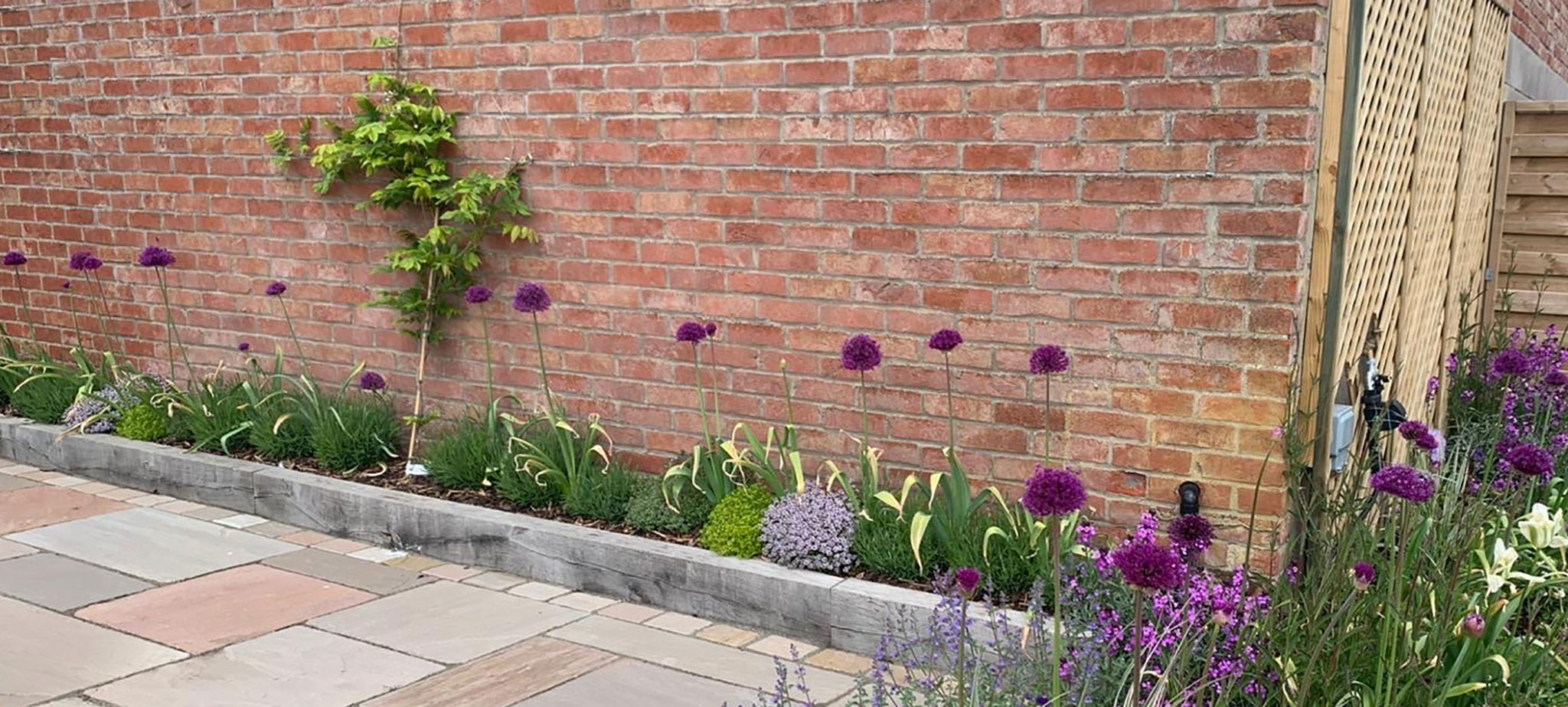 Contemporary Colour Garden
Year round colourful garden design
This commission came after the garden had been designed - all the beds, patio, and lawn shape had been determined and built!
So my brief was to fill the garden with year round colour and interest. Lots of colour yet in a contemporary style to fit with the upgraded house where the large patio doors unite the house with the garden.
The most important area was closest to the house - something with structure and colour through the winter months, and ideally herbs for the culinary family to be able to quickly pick fresh aromatics. Then lots of colourful scented planting around the sun-bathing and dining area of the patio. The biggest challenge was to continue the wow of colour all the way down the long herbaceous border : maximising the flowering seasons and using the client's favourite plants and colours. I accomplished this by layering the border and using repeating patterns of planting to increase visual pleasure and ease. We put lots of spring flowering bulbs into the beds much to the March/April/May pleasure of the client. This garden provided so much pleasure all through lock down - the clients are thrilled with the result.
Contemporary Colour Garden - Spring 2020