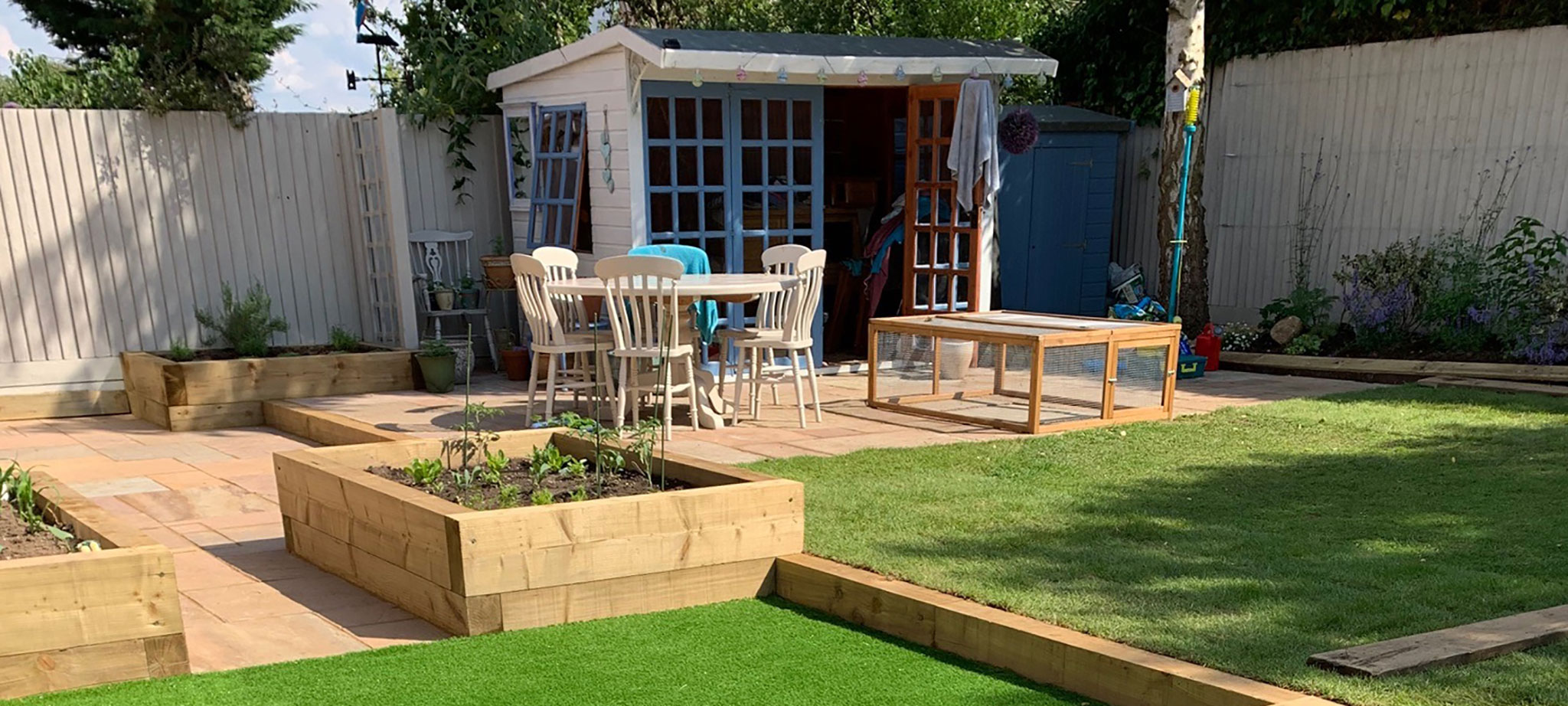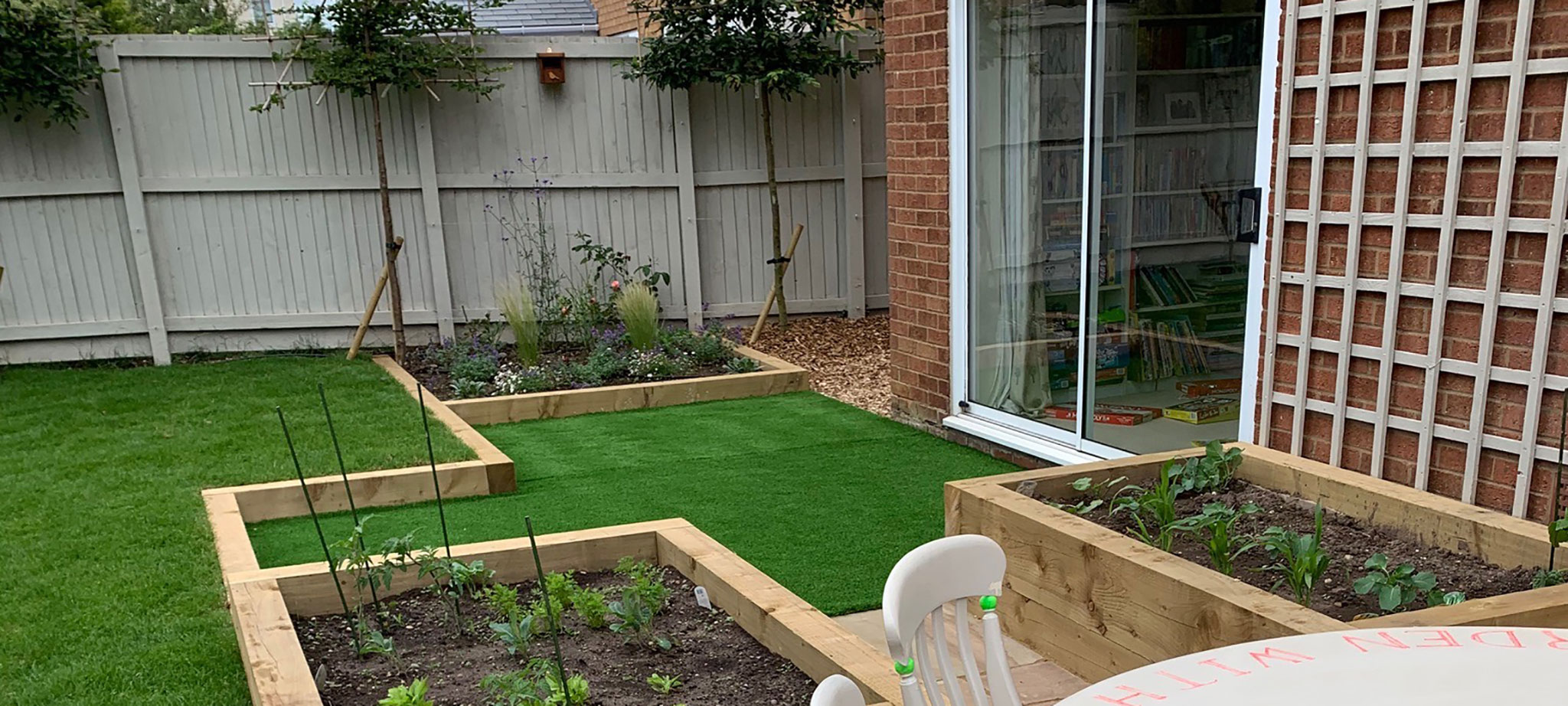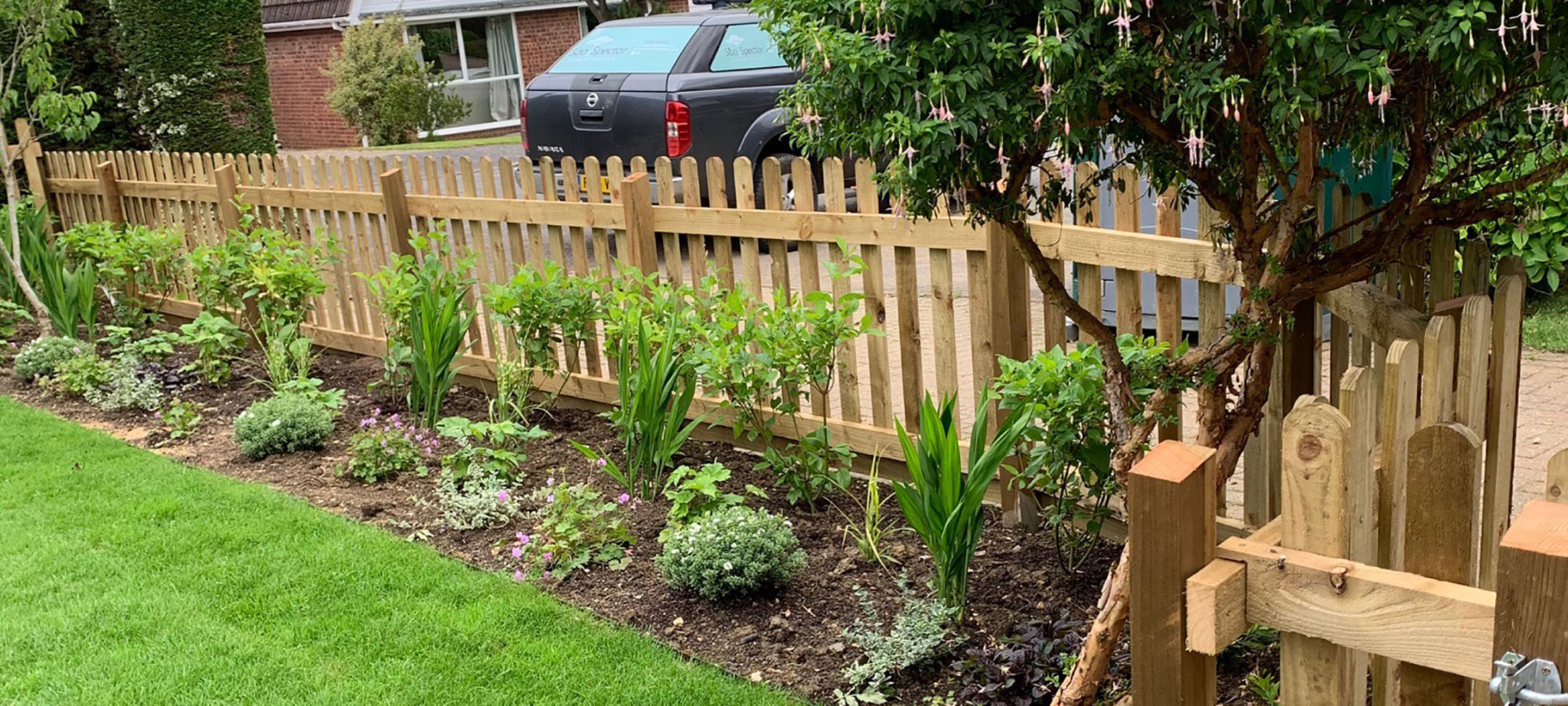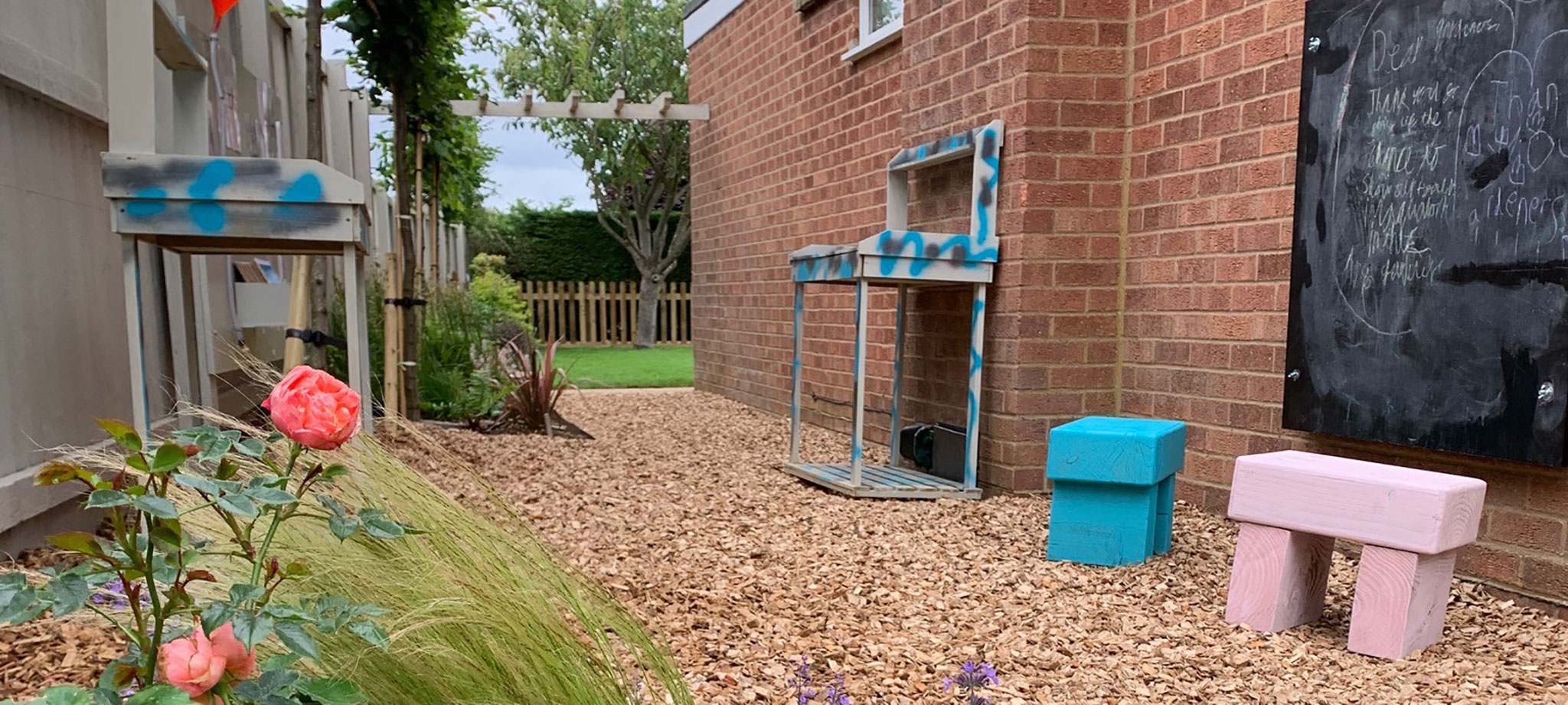 Children's Activity Garden
A fun activity garden for all the family!
The commission for this garden stemmed from a deep desire for the whole family to have more time outdoors. In fact the goal remains for the children to have an outdoors, unfettered, childhood to play, explore, engage with the natural world, learn about plants and for everyone to have fun. So we were tasked with upgrading the whole garden - which had looked quite small - but when we cleared the 40 year old vegetation it became a MASSIVE space which wraps around the house front to back.
The design created a large open lawn at the front for ball games and tree-swinging, as well as a quiet shadey spot for adult working during lock-down! The side of the house is for the children with a shadey fern bed for hedgehogs and insects. Under neath the pleached trees - a new curtain around the garden, we have installed a blackboard, a weather-reading station, a children's mud-kitchen and stools. In the back garden there is now luxurious grass carpet outside the lounge patio doors to relax, read and play card or board games. The children's vegetable raised beds join this area to the larger patio for family dining and evening relaxing. We installed a new wind-dial above the herb bed outside the kitchen window. The lawn was upgraded from a weedy patch to beautiful turf that has been so enjoyed through the summer. And best of all, the family have played and lived outside all through the long spring/summer/autumn of 2020.
From the very beginning of our garden make over, Soo took the time to fully understand what we wanted and needed until we had the garden beyond our expectations!
Her infectious passion for garden design and her dedication to achieving her client's brief, alongside her wonderful team, meant the whole process was seamless.
Thank you Soo and the team for giving us more rooms to our family home through very clever planning and execution of the garden design. We would highly recommend Soo Spector Garden Designs.